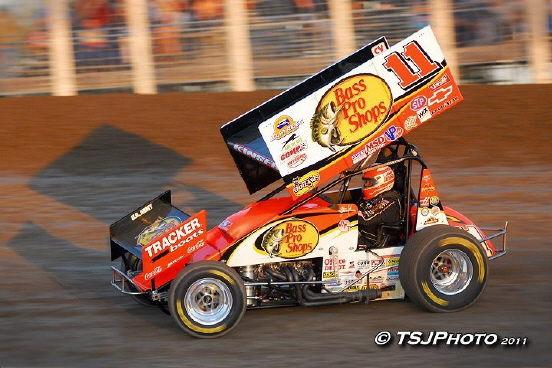 Steve Kinser won back-to-back World of Outlaws events this weekend. (Tim Johnson photo)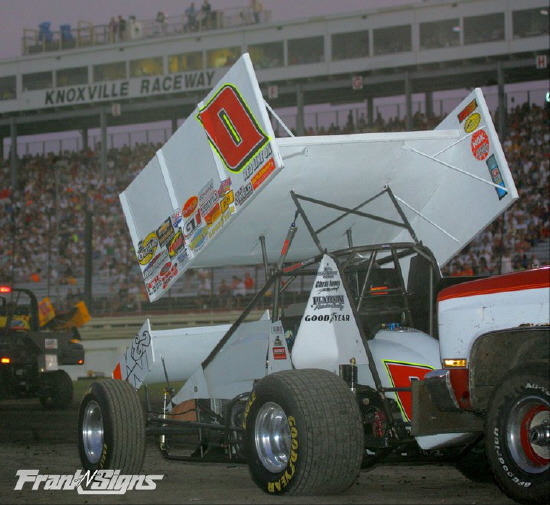 Jon Allard waits to be pushed at the 51st Knoxville Nationals. Randy Frank photo.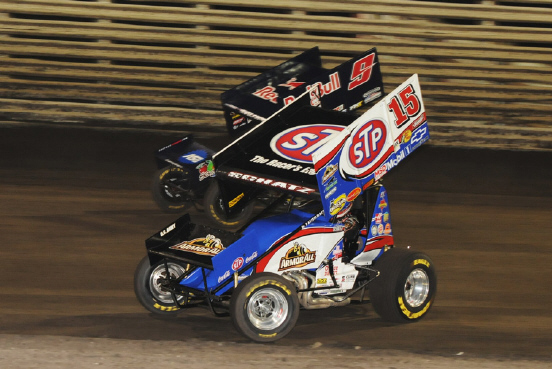 Donny Schatz won his fifth Knoxville Nationals! (Rob Kocak photo)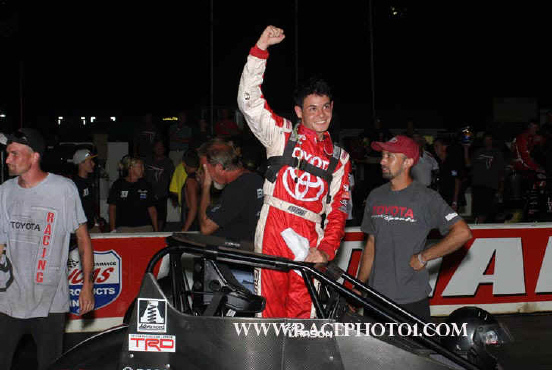 Kyle Larson is the hottest driver in the world after wins at IRP, Belleville, and in the Ultimate Challenge. The 19 year old moved into 8th place in the Racer's Racing Series.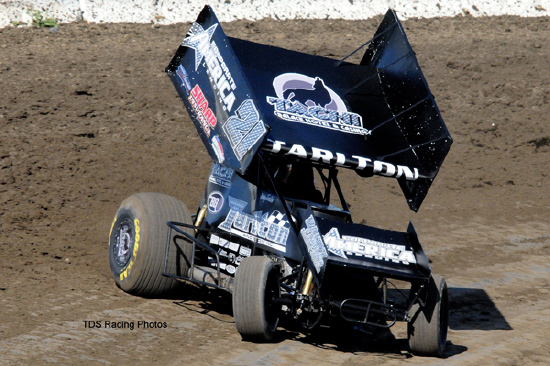 Tommy Tarlton won at Ocean Speedway Friday night and took over the weekly series points lead.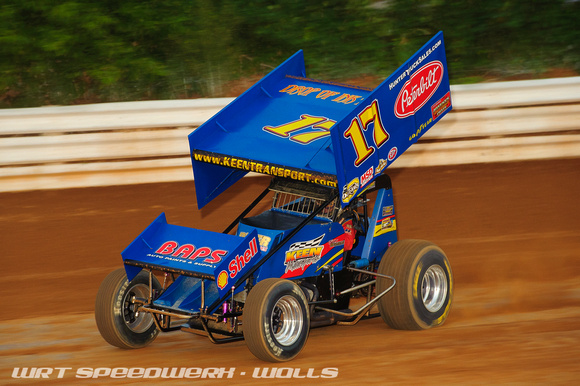 Tyler Walker won the 2011 Kings Royal.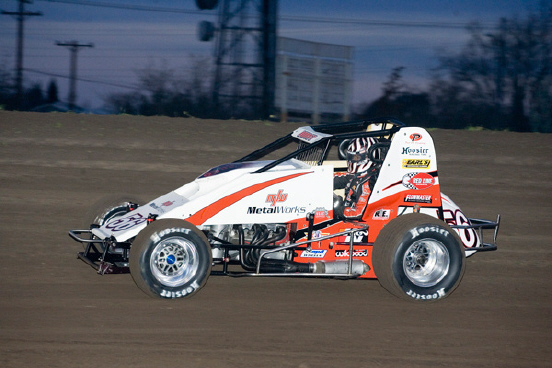 One of the best looking cars of 2011 is Tony Hunt's dirt ride. Hunt leads both the USAC Western Classic Racing Series and USAC Western Sprint Car Series standings. (Chris Cleveland photo)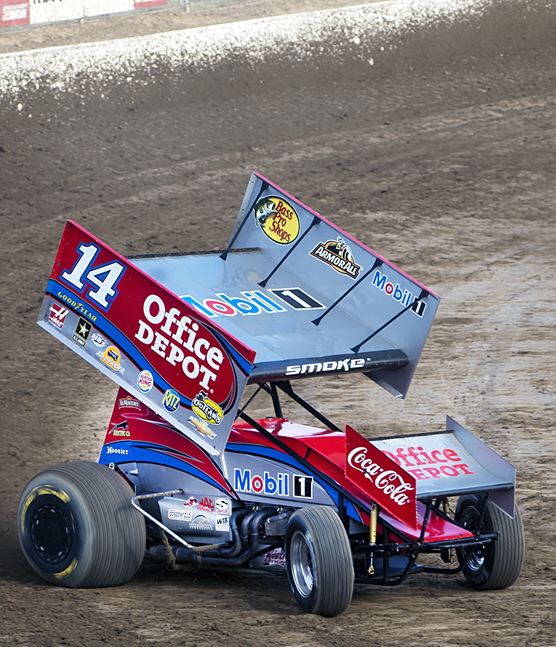 Tony Stewart finished tenth in the 2011 Kings Royal. In this picture, he is at Limaland's Brad Doty Classic. (Mike Campbell photo)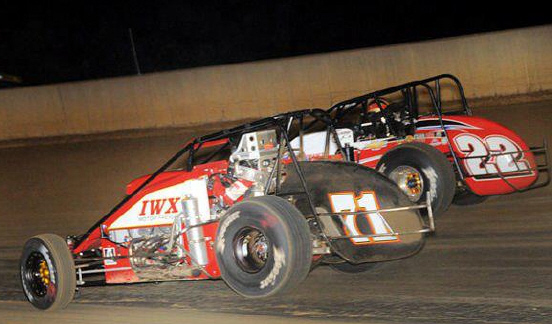 Kyle Larson, #71, became the youngest winner in the history of the Ted Horn 100 at DuQuoin, IL.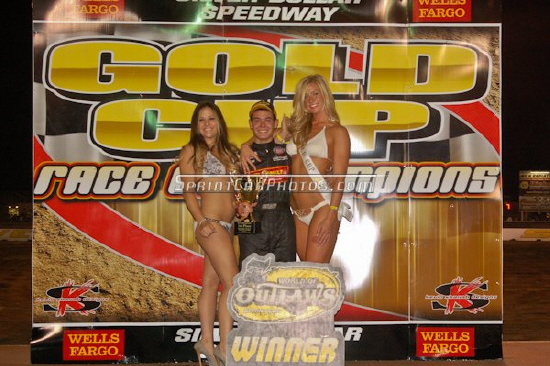 Kyle Larson is all smiles after his first World of Outlaws win.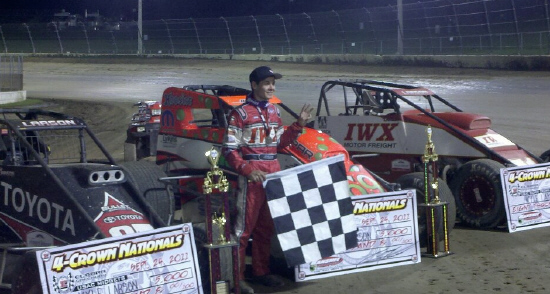 Stackin' em. Kyle Larson swept the three USAC divisions of the Four Crown Nationals at Eldora. Oh - it was his first time to ever race at the track.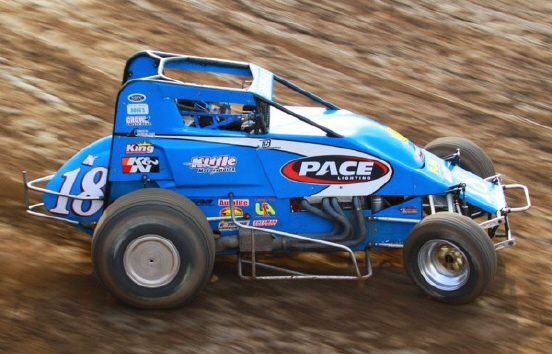 Danny Sheridan is in seventh in the USAC-CRA points - Photo by Doug Allen.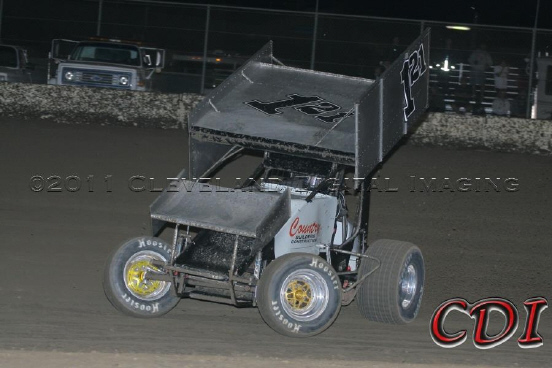 Shane Golobic won his second straight main event at Ocean Speedway last Friday night.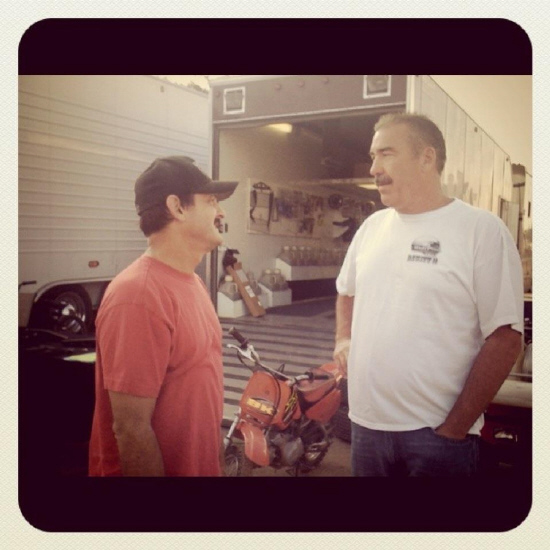 A pair of Kings! Steve Kent chats with Brent Kaeding before the start of Saturday's Trophy Cup. Kaeding competed while Kent prepared his son Steven's car. (Kim Gerould photo)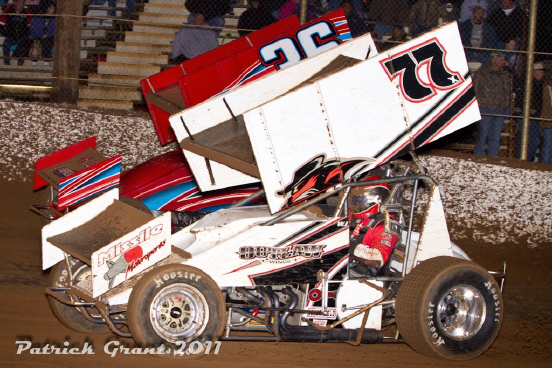 Wayne Johnson races at the Short Track Nationals